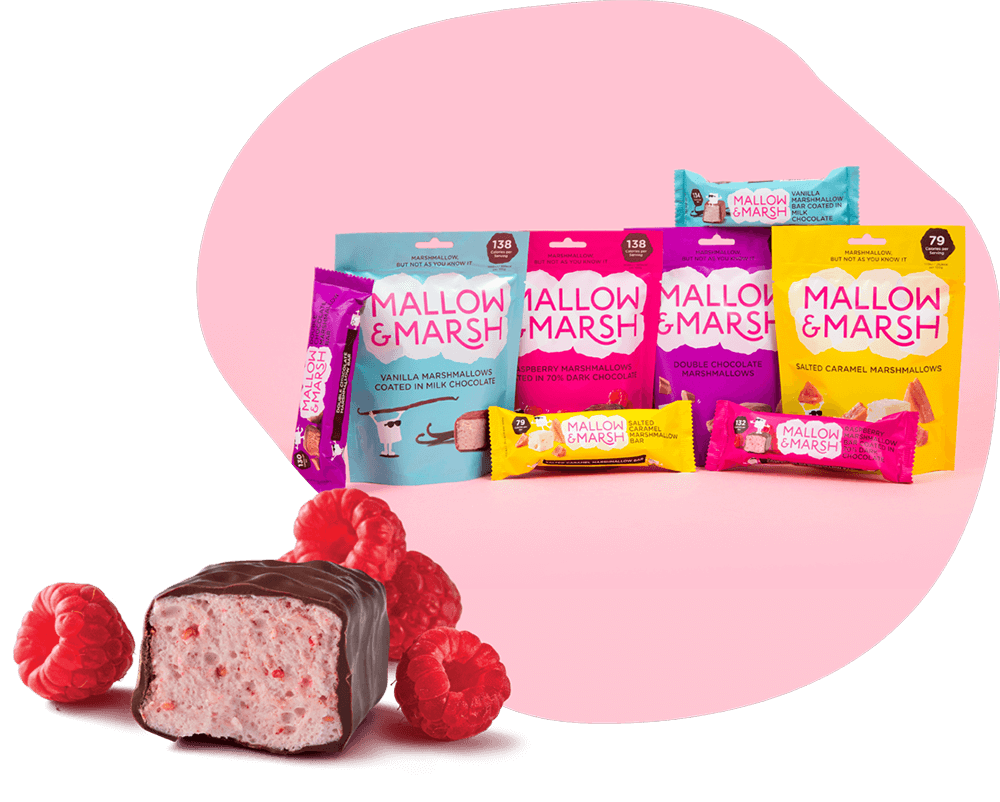 Marshmallow, but not as you know it
At Mallow & Marsh we want everyone to discover how delicious marshmallow really is. Using the best-quality ingredients, we make our marshmallow with a lot of love and without any compromise. They're handmade in the UK with no artificial colours or flavourings and cut into the tasty treats people love. It's marshmallow, but not as you know it.
Shop All
Find a Stockist
Our marshmallow is delicately handmade in the UK over 4 days and is available in grab-and-go bars and sharing bags. Mallow & Marsh are proud to be sold in Tesco, Sainsbury's, Waitrose, Morrisons, Asda, Boots, Ocado, Co-op and BP so get down to your local store and treat yourself to pillowy smooth marshmallow!